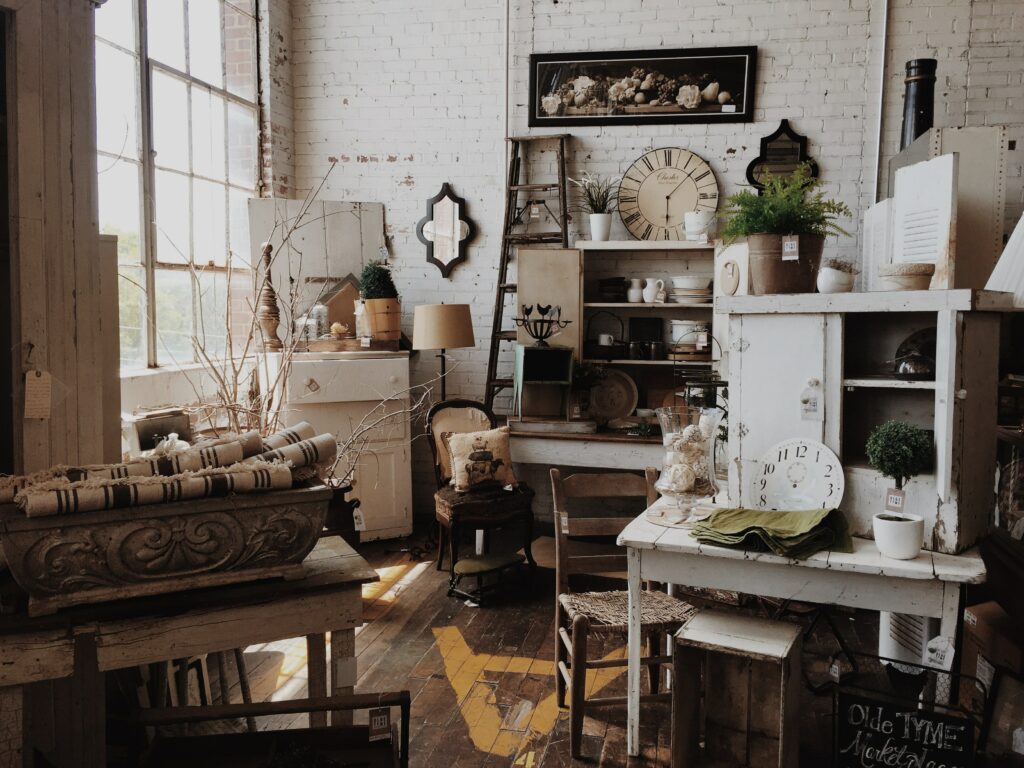 If you're looking to add some classic charm and character to your home, why not consider incorporating vintage elements into your decor? This approach will give your home a unique, one-of-a-kind look that reflects your style and personality. And with the right technique, vintage pieces can be mixed in seamlessly with more modern touches for a look that is both timeless and trendy. Let's take a look at how to use vintage elements in your home.
Start With Neutral Colors
When working with vintage pieces, it's best to start with neutral colors like whites and creams as they pair well with any color palette. They also create a nice backdrop for the more vibrant colors of the vintage elements such as colorful rugs or textiles. For example, if you're looking to add some mid-century flair to your living room, you might opt for an off-white sofa paired with a patterned rug in shades of blue and green.
Choose Versatile Pieces
When selecting vintage pieces for your space, it is important to choose items that are versatile and able to be used in different ways. For instance, an old steamer trunk could double as both decorative storage or an end table—just place a tray on top for drinks or books and you have an instant conversation piece! You can also look for furniture pieces that can easily transition from one room to another such as armchairs or side tables.
Mix In Modern Touches
Including modern pieces helps break up the visual monotony and creates balance between the vintage elements in your home decor. A great way to do this is by adding statement lighting fixtures like pendant lights over dining tables or bedside lamps next to nightstands. You can also mix in modern accessories like wall art or mirrors to give the space a contemporary edge while still staying true to its overall design aesthetic.
Using vintage elements in your home decor is an excellent way to inject some character and charm into any space. By following these tips on how to incorporate these timeless pieces into your home design, you can create a truly unique interior that will stand out from the crowd! With some careful planning and thoughtful styling choices, you too can create a beautiful space that celebrates both the past and present.